OUR CONNECTIONS WITH JAPAN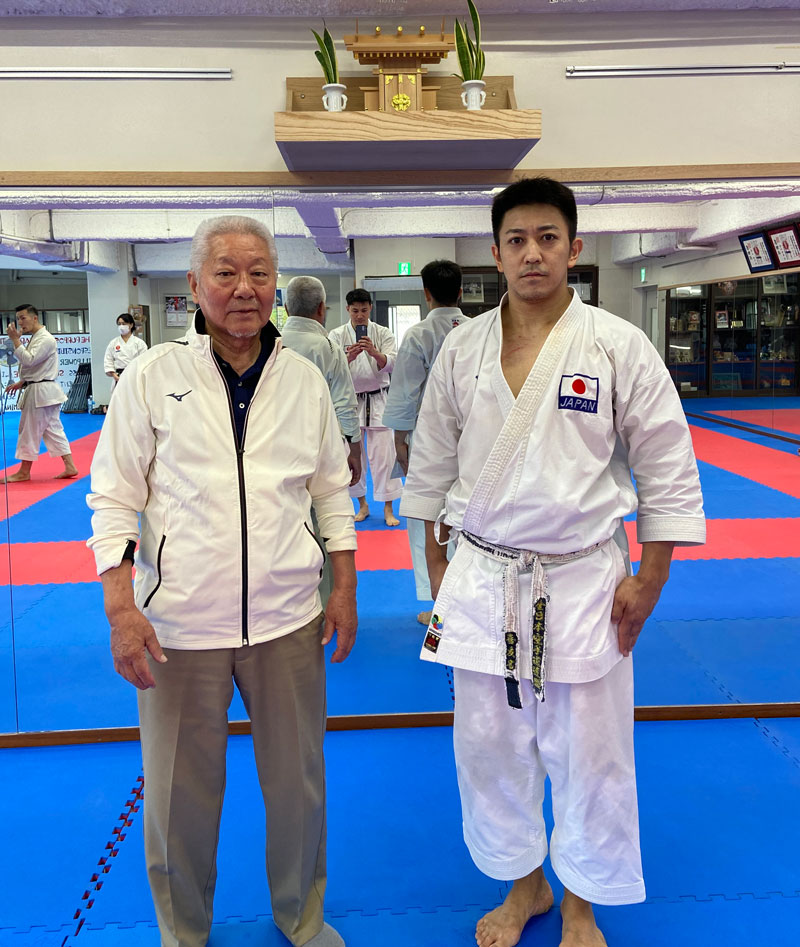 Shihan Kurobane and Ryo Kiyuna
Winner of  22nd and 23rd world Karatedo championships. (German 2014  Austria 2016)
All Japan Karatedo championships 5 times consecutive champion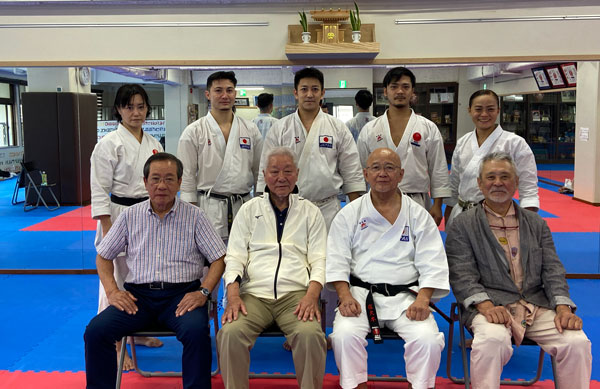 United States and Japan Partnerships to Ensure Traditional Karate's Legacy
As a traditional Japanese karate school it is importnat to us to keep our connections and friendships with Japan at the forefront. This allows us to bring training techiques to our students to help further their understanding and advancement.
Above, Shihan Kurobane visited the Sakumoto Karate Academy in Okinawa, Japan, where he had the pleasure of talking with kata world champion Rio Kiyuna.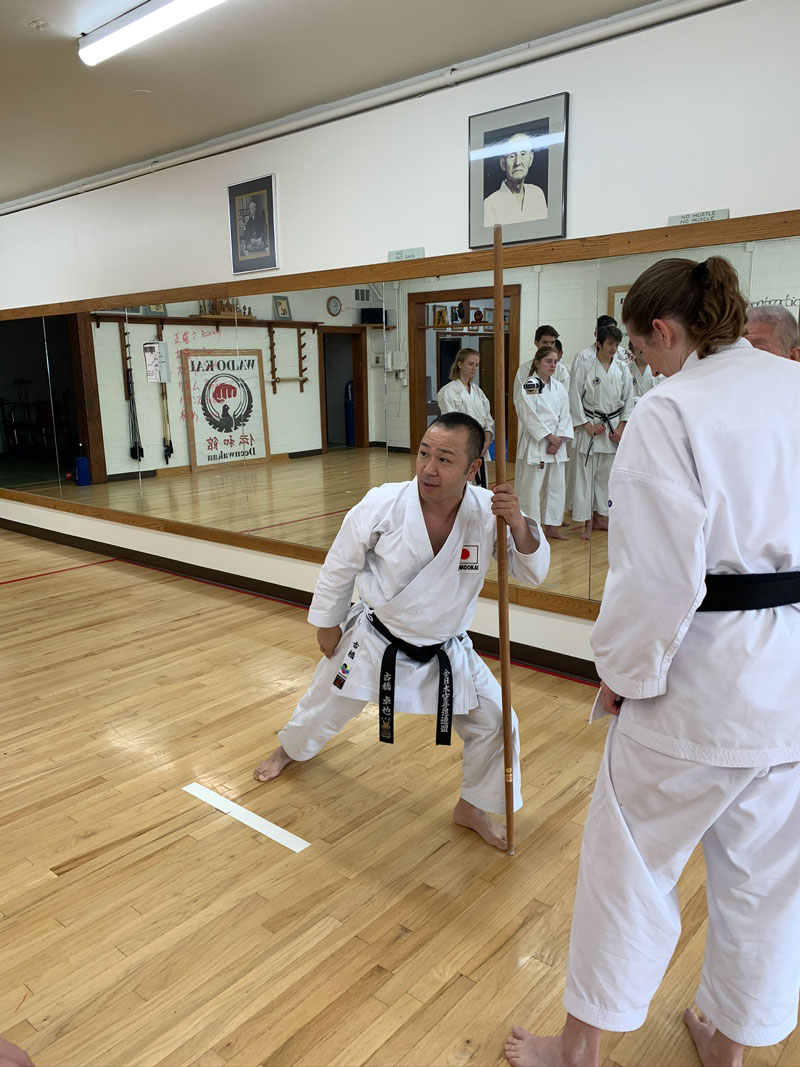 A visit from Sensei Furuhashi
Denwakan Martial Arts Center's Long History of Karate Seminars For Students of Traditional Japanese Karate
As a member of the Wado Kai Karatedo Federation, Denwakan has been able to bring students to Japan for international tournament experience and seminars. We have also brought the Wado Kai Official Technical Committee to Colorado. These seminars are an invaluable experience for our students, as well as our fellow Japanese karate practioners in our area.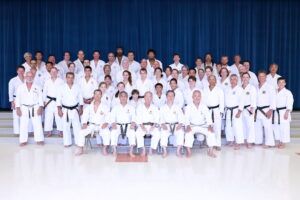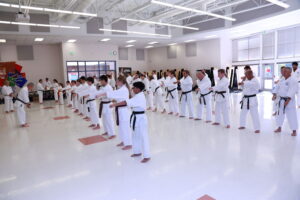 Our dojo has had the privilege of hosting numerous esteemed local Japanese Karate instructors who have conducted seminars, allowing our students to refine their technique and enhance their karate skills.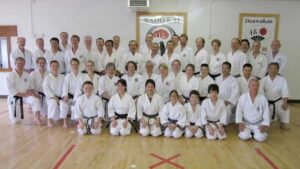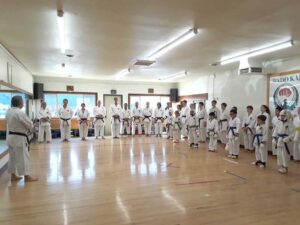 "Karate has been a wonderful experience for both me and my son. It is much more than exercise. It has helped us both find that mental-physical balance that is missing in so many people today. Thank you, Sensei!"